Your entire skincare travel bag, in 5 products
Clean. Balance. Boost. Hydrate. Regenerate.
Use this travel bag on your next trip or as an introductory kit to katya love skincare system. It's ALL yours with an easy-to-carry and to travel with bag filled with everything you need to keep your skin glowing on-the-go!
Hint: this bag makes a great gift ;-)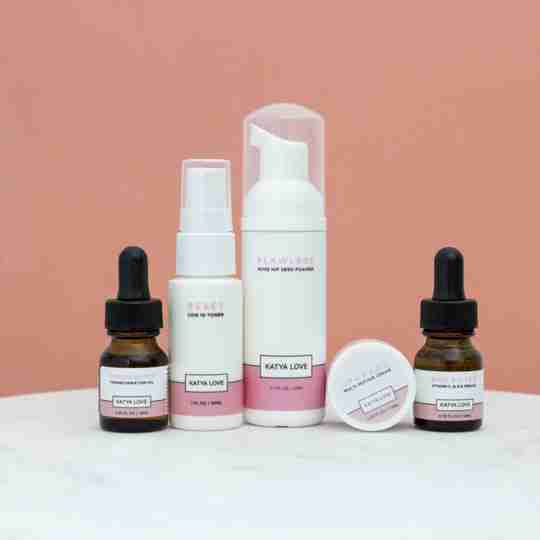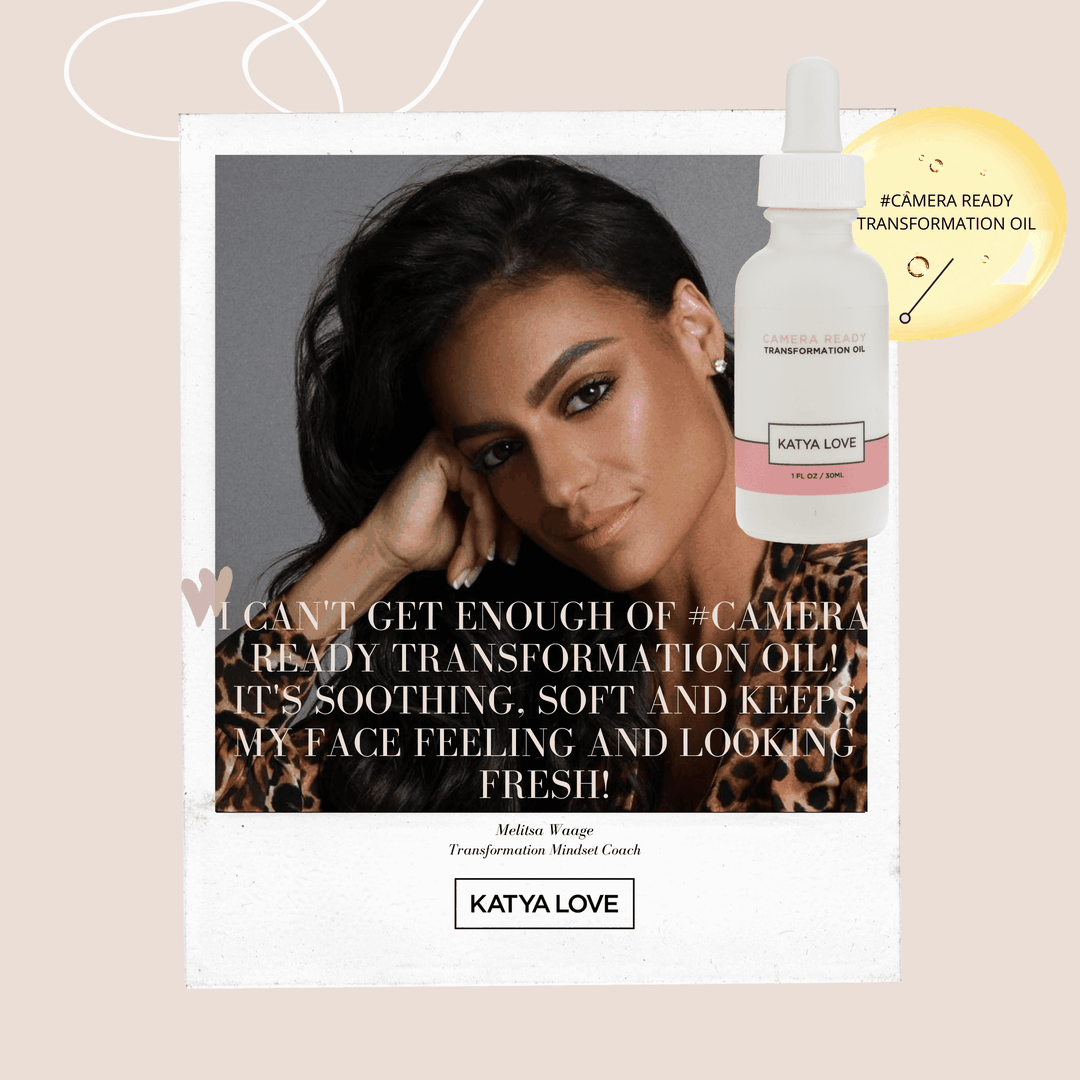 Easily works for every woman's skin tone
THREE LITTLE BOOMSTICKS CAN REPLACE EVERYTHING IN YOUR MAKEUP BAG.
No need to choose a color. Boomsticks are sheer enough to work with every skin tone—from porcelain to chocolate. (And every gorgeous skin color in between.)
CLICK HERE TO FALL IN LOVE WITH OUR INGREDIENTS
Clean. Balance. Boost. Hydrate. Protect. 
Activate your inner glow in just a few minutes a day! 
Every woman looks and feels her best when she radiates health. For that reason, all of our products are designed to improve your skin's health, elasticity, regeneration and bounce, allowing a to do its work for you without sensitizing its barrier or shipping your skin. 
Start with FLAWLESS to clean and prep your skin, balance it with RESET GoQ10 Toner for extra oomph, and then boost it with NO Filter Vitamin Sebim (in the AM) or hydrate it with UPGRADE Multi-Peptide Green.
Ebel, product works perfectly together and with consistent use will transform your skin into a glowing canvas! 
What are people saying about Boomstick Trio?
★ ★ ★ ★ ★ 
"Fantastic customer service. Great landing page builder with good templates to start and work from. You can build fast and test fast in it. Great for novices or power users. Hands down the best natively integrated Shopify landing page builder."
- Frank from Torque Detail™
★ ★ ★ ★ ★ 
"Honestly, it's probably the best app I've ever installed on Shopify. Was dreaming about something like this for over a year before I found it. Use with their One Click Upsell app as well. Our landing pages and checkout flows are so much better now."
- Claridream
★ ★ ★ ★ ★ 
"Fantastic customer service. Great landing page builder with good templates to start and work from. You can build fast and test fast in it. Great for novices or power users. Hands down the best natively integrated Shopify landing page builder."
- Frank from Torque Detail™
★ ★ ★ ★ ★ 
"Honestly, it's probably the best app I've ever installed on Shopify. Was dreaming about something like this for over a year before I found it. Use with their One Click Upsell app as well. Our landing pages and checkout flows are so much better now."
- Claridream